I have so far made a rain dance / sunny day / Sandstorm team and now it's time for a Hailstorm team. You know me I'm trying to make these sort of teams and then train them up so I'm posting these now since I'm going on holiday soon and probably won't have a computer and need to post these now so I can train up these teams while I get bored.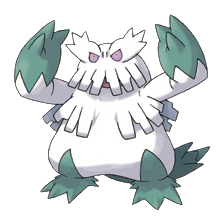 Abomasnow@Leftovers
Timid 252 spd / 252 sp.atk / 6 atk
-Blizzard
-Substitute
-Leech Seed
-FOCUS PUUUUNCH

My lead we all know what it does.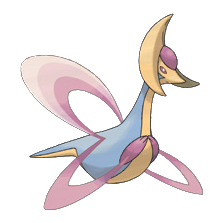 Cresselia@Leftovers
Bold 252 def / 252 hp / 6 sp.atk
-Rest
-Sleep Talk
-Psychic
-Charge Beam

I replaced Regice for cresselia to help against infernape. Charge Beam for Gyarados and since my team had so many ice type moves i didn't bother giving it any since i need Psychic.


Walrein@Leftovers
Trait: Ice Body
Bold 252 hp / 252 def / 6 sp.def
-Toxic
-Surf
-Substitute
-Protect

Well i already had donphan and my team didn't start to look like a hail team so i put walrein back in there. It's basically a staller with the hail going on. Poison them then protect or substitute and repeat.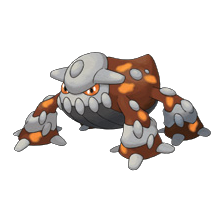 Heatren@Choice Specs
Trait: Flash Fire
Modest 252 sp.atk / 56 hp / 200 spd
-Flamethrower
-Dragon Pulse
-Earth Power
-Hidden Power [Electric]

I took out houndoom for this since it also has flash fire and works better on the team. Earthpower for things like Infernape who hurt me and hidden power electric for Gyarados.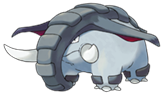 Donphan@Leftovers
Impish 252 hp / 252 def / 6 atk
-Ice Shard
-Earthquake
-Stealth Rock
-Rapid Spin

My team needed somthing that could switch into stealth rock and rapid spin it away so here it is the amazing donphan.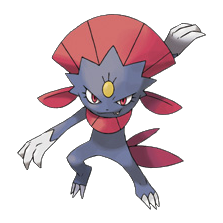 Weavile@Choice Band
Jolly 252 atk / 216 spd / 40 hp
-Ice Punch
-Brick Break
-Night Slash
-Pursuit

My team needed something physical and here It is. I don't know if I should go with Expert Belt or not but it seems ok with a Choice Band. Pursuit helps against things like azelf. Ice Punch to hurt dragons. Brick Break to hurt some things like Tyranitar or even another weavile if it trys to make use of the hailstorm. Night Slash for a nice stab attack.

There is my team hope it's good and hope you can rate it well. Only post if you know what your talking about and thanks to poke beach for the pictures.

-Alzi-;286;
Last edited: