And, as if by magic, the webmaster appeared...
Staff member
Admin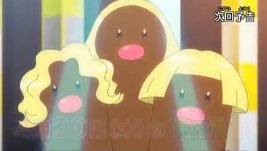 Here's a Real Shocker! A Dugtrio Split-Up?
Ash and co. are attending a concert being held on Melemele Island and see a performance by DJ Leo and his Dugtrio. Going backstage, Ash starts getting to know the Dugtrio, but the Dugtrio starts fighting with itself putting in the possibility of splitting up. Soon after that, Team Rocket appear with their eyes set on Dugtrio. Will Dugtrio be saved and able to reconcile its differences?
Visit The Episode Guide
Discuss