And, as if by magic, the webmaster appeared...
Staff member
Admin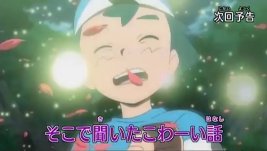 Hey Mush, Are You Going to Sleep in the Morelull Forest Too?
Ash & co. have decided to go camping in the nearby forest. However, soon after they get there, they find themselves collapsing and sleeping a lot earlier than they expected. It turns out that a mysterious Pokémon, the Pokémon Morelull. Ash is intrigued and tries to befriend this Pokémon. Will he succeed?
Visit The Episode Guide
Discuss