And, as if by magic, the webmaster appeared...
Staff member
Admin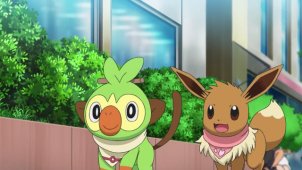 I'd Like To Keep An Eye On Their First Errand!​
Ash, Goh & Chloe are at the Pokémon Center and keep having to stop Grookey and Eevee from causing mischief. In order to teach them responsibility, Goh & Chloe insist that they are actually good Pokémon so Ash suggests sending them on an errand so that they can learn to co-operate. Will they be able to succeed?
Visit The Episode Guide
Discuss