Back when Tigers used to smoke.
If Gen 8 offers the option of transfering Pokemon from Let's Go to Gen 8 and Pikachu and Eevee can evolve in all their evolutions available, what will you do? Will you be like Red from the games and manga, one of the earliest owners of Eevee and evolve it into an Espeon or one of the other Eeveelutions you may not have? Will you evolve Pikachu into Raichu, if so? Which one, Kanto or Alolan variant? In a way, do you think this is a fun way of seeing the unevolved Pikachu and Eevee of Let's Go growing up over the generations through evolutions? Interestingly this is actually what some Pokemon fans thought Red's Espeon is supposed to symbolize at the time of Gold and Silver, that Kanto has evolved alongside the generations. Or perhaps do you want to keep Pikachu and Eevee the way they are which isn't a bad idea either since Pikachu and Eevee have access to Light Ball and Eevium Z. To sum it up, there are lots of potential options for Pikachu and Eevee in Gen 8 if transfer is allowed.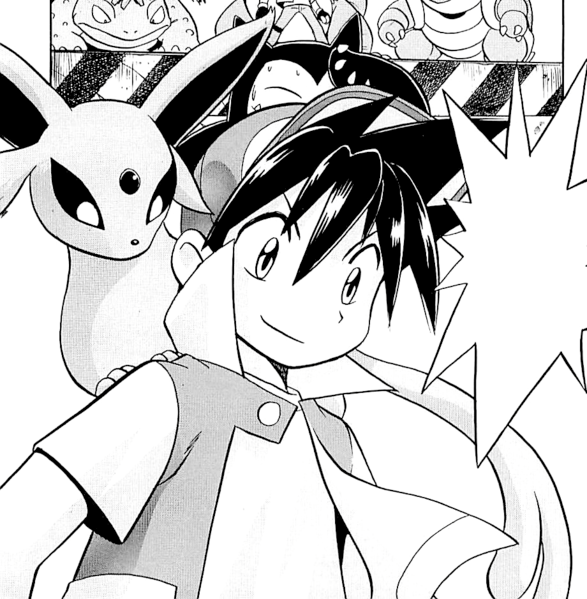 Red "The Fighter" of Pokemon Adventures, possibly the earliest major owner of Eevee in Gen 1's line of adaptations. Quite a huge contrast between the Eevees owned by the Contest Girls in the anime.