And, as if by magic, the webmaster appeared...
Staff member
Admin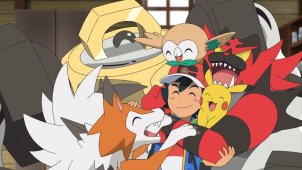 I'm Back! Nice to See You, Alola!
Ash & Goh have gone to the Alola Region. It has been a while since Ash was last there so he takes the time to catch up with his old friends, Pokémon and his mentor, Professor Kukui. With his old friends throwing a party for him, Goh gets a bit nervous and eventually, Kiawe challenges Goh to a battle to see if Goh is a fitting rival for Ash. Goh accepts. Will Goh manage to win?
Visit The Episode Guide
Discuss