And, as if by magic, the webmaster appeared...
Staff member
Admin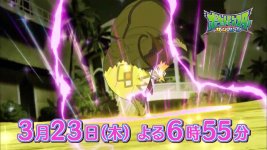 Intense Electric Shock Training! A Rematch with Tapu Koko!!
Ash has gone to visit Sophocles in order to learn the best way to try and defeat Tapu Koko in battle. Ash & Pikachu train with Sophocles in order to gain the upper hand, but soon afterwards Tapu Koko appears and challenges them. Will Ash be able to defeat the Guardian Diety of Melemele Island, or will he be defeated?
Visit The Episode Guide
Discuss