And, as if by magic, the webmaster appeared...
Staff member
Admin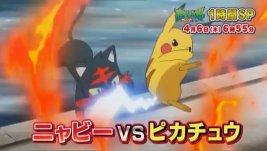 It is Time for Litten to Set Off!!
While shopping, Ash & Pikachu find Litten and learn that it at Stoutland have found a new place to live. However, later Ash finds Litten all worried and panicked and decides to follow Litten to help out. What has got Litten so worried? Is Stoutland ok?
Visit The Episode Guide
Discuss