And, as if by magic, the webmaster appeared...
Staff member
Admin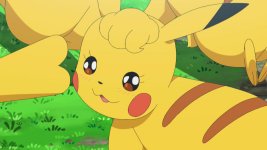 It's an Outbreak-chu! The Pikachu Valley!!
Ash & Kiawe have gone to the Pikachu Valley where many Pikachu live. When there, they meet a trainer who loves Pikachu. As the Pikachu come in many varieties in the valley, Ash's Pikachu is somewhat amused, but when Team Rocket show up, their Mimikyu starts going wild, and when its Z-Move is used, things get bad. Will Ash & Co. be able to protect the valley?
Visit The Episode Guide
Discuss