And, as if by magic, the webmaster appeared...
Staff member
Admin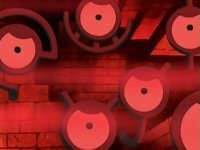 The Unown of Solaceon Ruins!
Finally in Solaceon Town, Ash & co. visit the nearby ruins to investigate them. Inside, finding many of the alphabet Pokéon Unown, Ash & co. discover that they have been enraged. Discovering Team Galactic in there, Ash & Co. must work out what they're doing and stop them...
Visit The Episode Guide
Discuss
Last edited by a moderator: