And, as if by magic, the webmaster appeared...
Staff member
Admin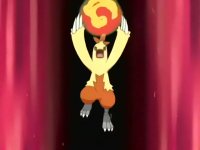 Lessons in Lilycove!
It's May's 5th contest and she is still gunning for her 3rd win, this time she's using her Combusken. However Combusken still hasnt quite mastered it's fire techniques. Will she win against Jessie & James' Chimecho?
Visit The Episode Guide
Discuss