And, as if by magic, the webmaster appeared...
Staff member
Admin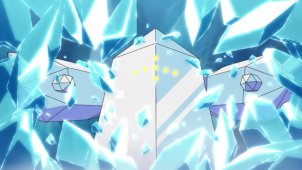 Let's Go! Project Mew!!​
Having signed up Project Mew, Goh receives a request to come to the laboratory by Mt. Coronet in Sinnoh. Heading there with Ash, he gets his first mission: He needs to get an Alolan Ninetales in the glacial area north of Mt. Coronet. Will Goh be able to complete his first mission?
Visit The Episode Guide
Discuss