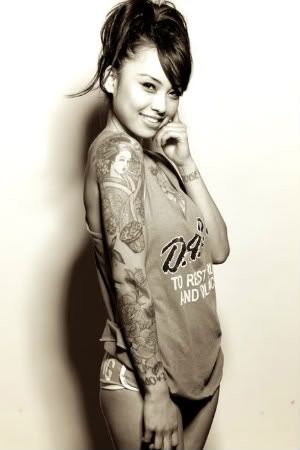 Introduction:
Hello my name is Dragonuser, and this is a team that i have made with the help of my friend,
Theebay707
. We are here today to post our team to try and get it better since Deoxys-S is now banned from OU. We both reached 1400+ CRE before Deoxys-S was banned and we feel like we can now get higher on the ladder, especially with help from team raters. Lastly this team needs a tad bit more explanation. The name for the team came from Pure, cuz tht crazy girl deflowering guy is in love wit her. Also TheBluePorygon gave some contributions to the team.
Team Building Process:
So one day i was talking to Theebay707, and we were talking about how underrated HP Fire Latias is, and how great it fits into the current metagame. One of Latias's biggest counters, Scizor, is often all an opponent has to deal with Latias and is easily handled by a nice and easy HP Fire. We then decided to make a team around her.
Next we started to think about Latias's counters and what would stop it from sweeping a team. We realized that its biggest problems would be dragons, Blissey/Chansey/Special wall, and Tyranitar. We eventually decided on Conkeldurr and Heatran to deal with these checks to latias.
Then, we decided to spam Volt-Turn with the wonderful core of Rotom-W and Scizor. Which would help us keep some momentum up and check a few pokemon along the way.
Then, we seemed a little rain weak, bar Rotom-W and Latias, so we decided to use Celebi. Celebi would act as a better pokemon to check rain and opposing Rotom-W, Scizor, and Lucario.
We then realized that we weren't using Conkeldurr as much, I asked my Smogon tutor,
AndViet
, to take a look at the team because we didn't know what to replace Conkeldurr with. He said that we should replace Conkeldurr with Deoxys-S to lay down spikes and add a little coverage.
But since Deoxys-S was recently banned, Bay and I decided to come up with a pokemon that can be a great sweeper, early game or late game, and we both decided on Lucario.
After tons of testing, between myself and Theebay, this is what we settled on.
After rates from OblivionIX and NWO(on smogon) and from DM123 on Serebii bay and I eventually decided to swap lucario out for a scarf terrakion and a cb scizor. Although we were sad about losing cs Scizor, we decided that this was the best way to handle our threats.
Closer Look:
@ Leftovers
Trait: Levitate
EVs: 248 HP / 252 Def / 8 SAtk
Bold Nature (+Def, -Atk)
- Volt Switch
- Hydro Pump
-
Thunderbolt
- Pain Split
This rotom is a part of the glue that can hold our team together. Its insane bulk and power allow it to shrug of countless hits and make cores like scrotom much more manageable. Rotom also provides momentum which is very valuable for a heavy offence team. Originally an expert belt was used over leftovers to try and get the surprise factor, but rotom seemed to die too easily so leftovers were used instead. This allow more longevity, and thus more reliability. The EV's are used to maximize bulk, while power isnt lacking. Hydro pump and volt switch are standard staples for rotom-w. Thunderbolt is used to make sub ddgyara much easier to deal with, and also can nab a few more vital kos against rain teams as it provides substantially more power than volt switch.

Terrakion @ Choice Scarf
Trait: Justified
EVs: 4 HP / 252 Atk / 252 Spd
Jolly Nature (+Spd, -SAtk)
- Close Combat
- Stone Edge
- Earthquake
- X-Scissor
Terrakion was suggested to us over lucario to handle some of our major threats better. Terrakion provides a reliable counter to volcarona and dd scrafty. Being able to outspeed scrafty even after +2. The EV's and nature are to maximise his speed and attack, so he can check countless more pokes. The moves are fairly standard as he gets his dual stabs in Close combat and stone edge. Earthquake and X-Scizzor provide valuable coverage.
@ Choice
Band
Trait: Technician
EVs: 248 HP/ 252 Atk / 8 Spd
Adamant Nature (+Atk, -SAtk)
- U-turn
- Bullet Punch
- Superpower
- Pursuit
Originally we were using a scarf scizor here, but with the addition of CS terrakion, we decided that two scarferswere redundant, and it would be best to revert to the standard cb set. This set is reliable, and packs an insane punch. The EV's allow maximum attack, while giving him decent bulk as well. The moves are standard, I cant say in words how useful scizor is. He provides vital momentum and priority, and should never be taken lightly.

@ Leftovers
Trait: Natural Cure
EVs: 72 HP / 252 SAtk / 184 Spd
Modest Nature (+SAtk, -Atk)
- Nasty Plot
- Giga Drain
- Earth Power
- Psychic
Celebi is a complete monster. Often I enjoy spamming Psychics early game to make people think that Celebi is walled by Heatran, arguably Latias's biggest threat. No one expects a Nasty Plot Celebi + 3 attacks, and think they can comfortably Roar / Fire Blast us out, only to be nailed by a +2/+0 (both KO
) Earth Power. The EVs allow Celebi to out-speed Dragonite and OHKO with a +2 Psychic after rocks, Lucario, and Heatran.

@ Leftovers
Trait: Flash Fire
EVs: 248 HP / 252 SDef / 8 Spd
Calm Nature (+SDef, -Atk)
- Stealth Rock
- Lava Plume
- Protect
- Roar
Specially defensive Heatran, in my opinion, is its best set. This Heatran checks so much of the metagame and provides valuable resistances for our team. The EV's maximize his bulk, while limiting SR damage. His main role on our team is to alongside with Latias, is to counter sun. Stealth rocks + Roar is a very dangerous combo for sun, as many teams use Forretress as there spinner and don't have an opportunity to spin away the rocks.

@ Leftovers
Trait: Levitate
EVs: 248 HP / 8 SAtk / 252 Spd
Timid Nature (+Spd, -Atk)
- Calm Mind
- Dragon Pulse
- Hidden Power [Fire]
- Recover
The whole reason we decided to make this team. Calm mind Latias is a wonderful pokemon to use this gen, and has rarely failed us. Thanks to HP Fire, Latias can check a lot of the things that can check it such as Skarmory, Forretress, and Scizor, giving us a little boost in momentum when they lose their one counter to Latias. The EV's are that of a bulky latias, as with celebi lacking recovery latias may be neccesary to take some stab water moves.
Importable:
Latias (F) @ Leftovers
Trait: Levitate
EVs: 4 HP / 252 SAtk / 252 Spd
Timid Nature (+Spd, -Atk)
- Calm Mind
- Dragon Pulse
- Hidden Power [Fire]
- Recover

Heatran (M) @ Leftovers
Trait: Flash Fire
EVs: 252 HP / 4 SAtk / 252 SDef
Calm Nature (+SDef, -Atk)
- Stealth Rock
- Lava Plume
- Protect
- Roar

Scizor (M) @ Choice Band
Trait: Technician
EVs: 248 HP / 252 Atk / 8 Spd
Adamant Nature (+Atk, -SAtk)
- U-turn
- Bullet Punch
- Superpower
- Pursuit

Celebi @ Life Orb
Trait: Natural Cure
EVs: 76 HP / 252 SAtk / 180 Spd
Modest Nature (+SAtk, -Atk)
- Nasty Plot
- Giga Drain
- Psychic
- Earth Power

Rotom-W @ Leftovers
Trait: Levitate
EVs: 252 HP / 4 SAtk / 252 Spd
Timid Nature (+Spd, -Atk)
- Hydro Pump
- Volt Switch
- Thunderbolt
- Pain Split

Terrakion @ Choice Scarf
Trait: Justified
EVs: 4 HP / 252 Atk / 252 Spd
Jolly Nature (+Spd, -SAtk)
- Close Combat
- Stone Edge
- Earthquake
- X-Scissor
TheBluePorygon helped in the early phases of this team
Changes are in

Bold
Last edited: