And, as if by magic, the webmaster appeared...
Staff member
Admin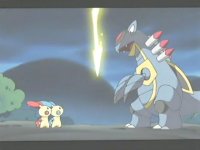 Lights, Camerupt, Action!
Ash & Co. meet up with a trainer who travels around the country showing people movies, however he has to get his Camerupt there. Team Rocket however want to steal the movies for profit. Will they succeed?
Visit The Episode Guide
Discuss