And, as if by magic, the webmaster appeared...
Staff member
Admin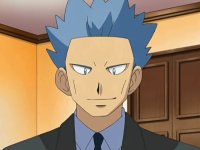 The Charge of Team Galactic! (Part One)
While training in Celestic Town for his upcoming Hearthome Gym match, Ash & Co. meet up with Cynthia. While there, an old friend of Cynthia's Grand Mother appears. This friend is eager to get to the ruins. However, the police of Sinnoh are all looking for Team Galactic and their leaders as they've had reports that they are planning to steal the Adamant & Lustrous Orbs...
Visit The Episode Guide
Discuss