And, as if by magic, the webmaster appeared...
Staff member
Admin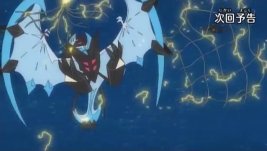 Lunala VS UB: BLACK! A Battle at Full Moon!!
Lunala and Necrozma have appeared at the Altar of the Sunne and start battling. Ash & co. start to try to battle Necrozma to help Lunala but their attacks have no effect. However, to make things worse, a group from Team Rocket have also appeared and are trying to catch both Lunala and Necrozma. When all seems to be useless, Nebby returns from the Ultra Wormhole. What will happen? Will they be able to stop Necrozma and Team Rocket?
Visit The Episode Guide
Discuss