Welcome to my fan art thread!
I've been thinking about making a fan art thread to share my drawings for a long time, and now I've finally mustered up the courage to do so! So without further ado, here are some of my latest drawings:
Whitney


Date created: 3/11/12 if I'm not mistaken…
Made with: A 0.5 mechanical pencil and white paper.
Reference pic: Whitney

Snivy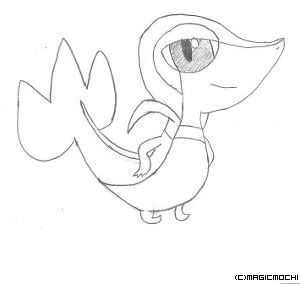 Date created: 3/11/12
Made with: A 0.5 mechanical pencil and white paper.
Reference pic: Snivy

Flareon


Date created: Just today-4/10/12
Made with: A 0.5 mechanical pencil and notebook paper.
Reference pic: Flareon

Oshawott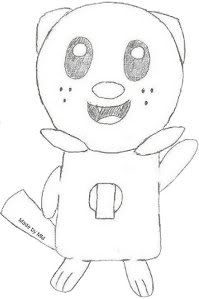 Date created: Actually I forgot… It's somewhere in March…
Made with: A 0.5 mechanical pencil and white paper.
Reference pic: My Oshawott plushie.

Btw, my dA account is klll100, and I have some of these and other drawings up there as well. I don't use it a lot though.

And that's pretty much it! I'll put more up when I make some more. As always, C+C is very appreciated, since I'm learning to draw better. Thanks for visiting!
​