And, as if by magic, the webmaster appeared...
Staff member
Admin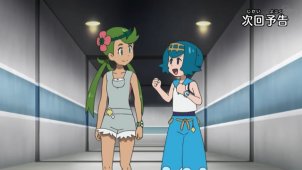 Mallow & Lana! A Fully Powered Battle of Friendship!!
It's the knock out rounds of the Alola Pokémon League to make the Top 16 come down to the Top 8. The battles are tense when it comes to Ash's Meltan VS Faba's Hypno, Ilima's Kangaskhan VS Guzma's Scizor, Hau's Raichu VS Samson Oak's Exeggutor but the big battle is between the two best friends of Lana and Mallow. With Primarina facing down against Tsareena, the tense battle will put their friendship to the test. Who will win?
Visit The Episode Guide
Discuss