Redsoxpsyco's Variety Shop
Shop: Closed!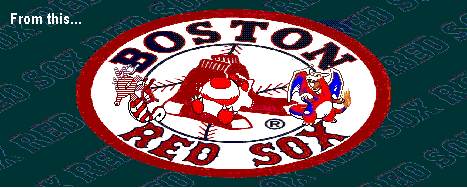 Welcome to Redsoxpsyco's Variety Shop!
Here's what I can do.
Pokemon Sprites from Pokemon Elite 2000 and The Spriter's Resource
Chao Sprites from Dragon Goddess and gamerguy from psyguy.com.
(From now on, most sprites will be WBG'd unless you ask for them not to be...I won't for some of them, because they look creepy when WBG'd ._.)
Recolors
Edited sprites:
Mixes:
Eggs:
Simple:
Advanced:
(You'll have to get someone else to make them able to hatch)
Simple GIF's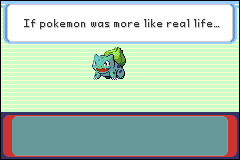 TCs
Battle scenes
Choose from one these backrounds
I'll do the occaisional scratch sprite, just don't swarm me with them.
(Please, for the love of god, don't ask for a sprite sheet of it, or ask for it to be in a gif...my head will explode from the work, it takes me long enough to make a scratch as it is.)
Chao

Choose your type of chao and the head..bal...thing on their head:
Normal
Hero
Dark
Head ball...thing
Sprite breast implants.
Before:
After:
Before:
After:
Outlines...and WBG, both put together
Missingno. Style Pokemon
Sprite scenes.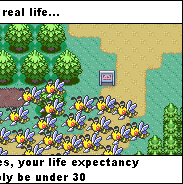 If you want a sprite scene, tell me what you want to happen in the scene, where this happens, and what text you want in it, if any.
When requesting my style TC, you have to fill this out.
Pokemon:
Badges: Choose
color
or
grayscale
:
Sprite: choose one from
here
or
here
, or if custom, provide pic.
Name:
Type
(optional):
Template:
0
,
1
,
2
,
3
,
4
,
5
,
6
,
7
,
8
. (or if custom, provide pic)
(Templates from Blood Vampire)
Employees:
1. SlushIce (Recolors,
Mixes
, Re-elements.)
2. ?Å? ??? (
Trainer Fusions
,
Mixes
,
Overworlds
,
Top 3 Pkmn
(Please tell what sprite, name, and pokemon you want),
Darks
,
Eggs
,
Banners
)
3. Untitled (
Revamps
,
Mi
x
es
,
Shadows
,
Game Consoles
,
PKMN mini
-smilies
,
Overworld
trainers
,
Super Hero
PKMN
.
4.
I'll take one more employee...preferrably one that can do animations.
Rules:
1. Normal Serebii rules.
2. Be patient! Some might take me 10 minutes, some might take me all day. Don't keep posting telling me to hurry up. I guarantee you, as soon as I see a request, I'm working on it....If I take a very long time, a very loing time as in you can't even remember when you posted it and I haven't given an explanation as to why, then you can tell me.
3. If you don't like the way I did it, tell me how to make it better and I'll fix it.
4. Of course, give credit.
5. If you work here, and you don't actually work for a long time, you will be fired. (Unless you don't have time to work, like a vacation or something. If that's the case, please tell me.)
6. Do NOT request an If Pokemon Were More Like Real Life animation saying, "You come up with it, just make it funny." I at least need an IPWMLRL sentence.
7. Continual breaking of these rules will put you on my banned list, meaning I and my employees will not do your requests here.
Banned List:
None
Last edited: