And, as if by magic, the webmaster appeared...
Staff member
Admin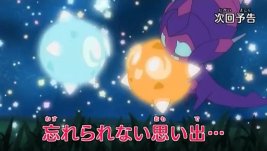 Minior and Poipole: A Promise that Got Lost in the Starry Skies!
Heading to Hokulani Observatory, Ash & Co. are on assignment to observe the Pokémon Minior. While there, they befriend one of the Pokémon and learn Sophocles once befriended one but can't really remember it. However, it seems this Minior has a secret...
Visit The Episode Guide
Discuss