And, as if by magic, the webmaster appeared...
Staff member
Admin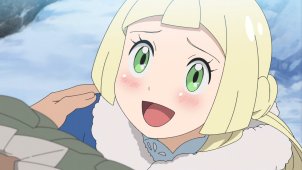 Mohn and Lillie: A Reunion on the Tundra!​
Ash, Goh & Lillie have gone to the Crown Tundra after hearing of a mysterious Pokémon that has been spotted there. At the same time, Lillie, Lusamine & Gladion's search for Mohn has also taken them towards the Crown Tundra. Will they meet up and find Lillie's father?
Visit The Episode Guide
Discuss