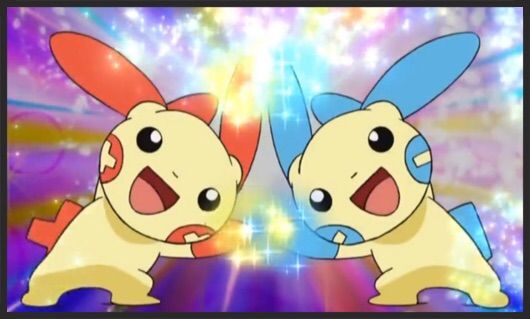 Welcome

Multi

battle

fans

!
This is the place where you can find people that
also share the love for multi battles.

​
Intro
Multi battle is a term being used in pokemon where you and your partner engage in a tense and fun battle against two other players.
Everyone brings 6 pokemons and 3 will participate in the fight. The team who brings down the opponents team first, wins the match.
Think about that moment when your avatar in ORAS and Steven Stone face Maxie and his admin - only with four players instead of in-game characters,
now that is a Multi battle !
Focus
Our focus is simple, gather alot of people and do some jolly coopertation with pokemon battles.
We dont play by the Smogon rules or VGC rules normally, although this can be requested.
Our goal is not to win but just enjoying the expercience of multies and making friends.
Rules:
1. Please stay on topic.
2. Respect each other.
3. When sharing your expercience here, please keep it proffesional. No bashing or insulting.
4. Any thing not made by you, please indicate the artist or source where you obtain the image.
5. Follow the general SPPF rules.
6. No double posing, mini-modding, etc..
7. Stay active on both the thread and our club channel.
8. When joining, please follow the registration format below.
9. Have fun in some jolly cooperation !
Sign up FORM
Username:
In-game-name:
Friend code:
Have you singed up? Good ! Then please click on the link below
to reach our channel.
DiscordChannel
<-- link
Username: Azulart
In-game-name: Mythe
Friend code: 0705-4374-1566

Username: Marika
In-game-name: David
Friend code: 5258-0856-5908

Username: scizor64
In-game-name: Carlos
Friend code: 0275 - 8655 - 0603

Username: Wego
In-game-name: BriefStarWego
Friend code: 4141 3434 8031

Username: Nomik18
In-game-name: Lefkos
Friend code: 1435 4739 8696

Username: JoeyJoeJoe
In-game-name: Joe
Friend code: 4914 5819 8536

Username: Archstaraptor
In-game-name: Chris
Friend code: 3926 - 5813 - 3943

Username: xYachu
In-game-name: Yachi
Friend code:4614-0610-4174
​
Last edited: