I just started so dont get TOO harsh.

\\||Animations||//
This is for my poke pet thay im getting rid of in 6 more days, the commet's leaving >.'



First try at my poke pet




This is for my poke pet thay im getting rid of in 6 more days, the commet's leaving >.'



This was so fun but took like a hour ro make. I love this guy, and i dont even know who he is!




He was supposed to be flying but now hes.... clapping?!




Ahh i love the result, but i couldnt think of a way to rotate it.




This is for my shop i made and left a while back, i decided to do stuff for myself but ill be re-opening later.




Flying fun, this was from pure voredom simple two frame.




He's spinning... well kinda it didnt really work out.




Ahh the glimmer.... this took about 3 minutes to make, with my comp freezing on me.




MMmm this one IS kinda strange i found the pics and i wanted to animate them.



Umm hes supposed to be head turning, looking, but it didnt really work out...




Yeah umm i can explain.... no wait no i cant....




Just a new idea for the shop.




Request from my old shop.



First animation EVER!



Heh heh this one makes me laugh i always wanted a dancing ipod...



first and only animated banner.




*faints* i love this one so much SO much! I wnder if i can get it wbg and into my sig...




Tried to do the same thing with Cloud but not so cool.




My mom says this looks like my hamster... another pure boredom.



....? Why did i make this... Ah nevermind.




I'll Post More Later

[EDIT] Here they are, i was trying to make animation for my team (Pokemon Mystery Dungeon) V1 is crap
V1



V2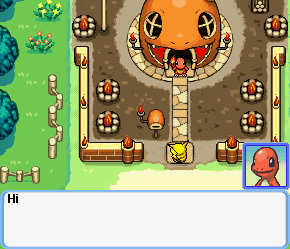 Now a simple two frame one.
http://i161.photobucket.com/albums/t229/ManwhichDude/Munch.gif[/IMG

Updated!

Request from NEW shop
[IMG]http://i161.photobucket.com/albums/t229/ManwhichDude/Eye.gif

Boredom and umbrellas are cool




Ah fun fun pretty cool outcome.




My dad said i should animate this so i gave it a whirl



.Trying to do the sleeping aimation in Mystery Dungeon


​
Last edited: