Name: Diubio
Type: Dark/grass
Normal appearance: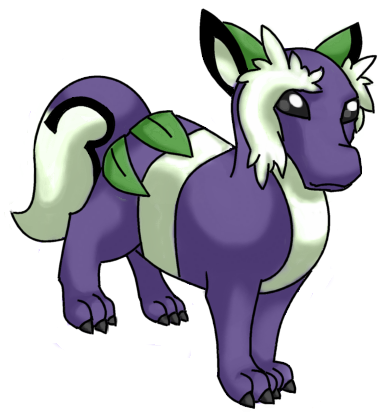 Shiny: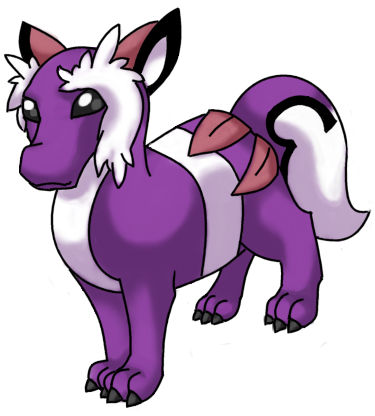 Info: Diubio obtains most of its energy from sunlight. Therefore, its mouth is usually only used for drinking. It especially likes to drink stagnant and muddy water, because it has no external roots and must obtain its minerals some other way. On rare occasions, most often on a dark, rainy day, one might glimpse a Diubio poking its snout in the mud and digging for worms.
Name: Specateurs
Type: ghost/steel
Normal appearance: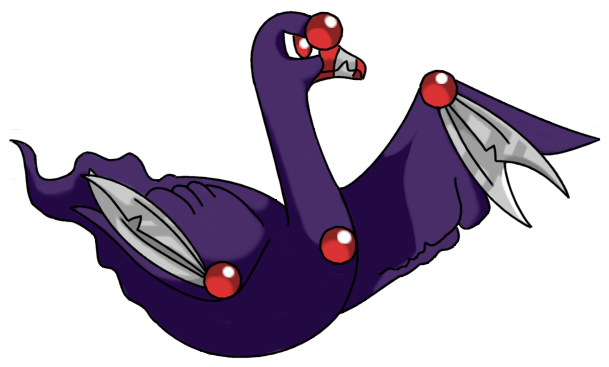 Shiny: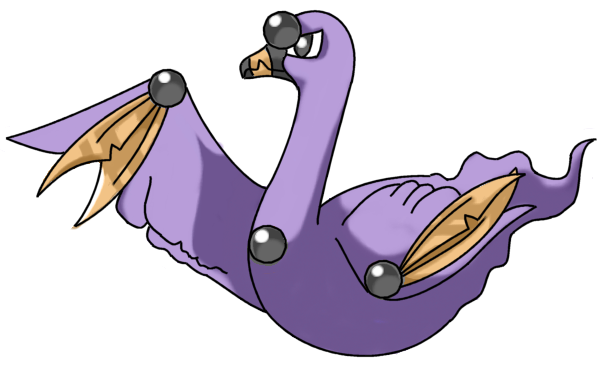 Info: The four orbs and four blades symbolise death and misfortune in some cultures. Specateurs like to float across the surface of large, still lakes, never causing a ripple in the surface of the water.
Please don't crit the works below this line... They're really, really old, and I've improved since then. Almost all the sprites have now been moved
here
to the sprites section, which means about 99% of my old fakemon and their descriptions.
___________________________________________________

My relatively large pics: HO-OH AND LUGIA THE YANMA SQUADRON
My (non-sprite) Fakemon: Harpent

(harpoon + serpent)

Animated

My dancing flygon:

(Sure, it's a sprite, but the ones after it don't make any sense without it. Can you endure this one thing, please?)

the sequel:

another anti-trapinch picture:

sendupine:

More stuff

sendupines!

The rainbow wing:

Buizeru! (sprite

here

Stylised skarmory :3
_________________________________________________
(the first few pages of posts will be referring to my sprites, though)
Last edited: