DrasticPhase and I made this team together. We both aren't the best at team building, so we tried to make a team together and it worked out pretty well.
We decided we wanted to build a team around SubSalacChomp. He is a fearsome sweeper and is bulky enough to take some neutral hits. He can also force enough switches that getting the substitute up isn't too hard.
;445;

We knew that steels would be an issue and that we needed Stealth Rock, so Heatran was added to help scare off steel types and provide them. Heatran also gave us some insurance against Sun teams and could spread burns so Chomp didn't have to take too much damage while setting up.
;445; ;485;

We also wanted a counter for Breloom, Mamoswine, Dragonite, and Scizor as with their Strong Priority/Bulk they could take hits from Garchomp and KO back. We added Skarmory for this purpose. Skarmory can take hits from all these pokemon and Whilrwind them away if they try to set-up or set up Spikes and get another hazard down.
;445; ;485; ;227;

Rain teams could be a big problem. Celebi was added. With Specs Leaf Storm, a lot of Pokemon on Rain teams run with fear. With her coverage in Earth Power and Hidden Power[Fire], she has pretty deadly coverage. She also adds some offensive presence to the team and can get rid of TTar, as Leaf Storm 2HKO even with the drop. She also helps gain momentum with U-Turn.
;445; ;485; ;227; ;251;

Rotom-W was added next as to make a Volt-Turn core with Celebi. He also finished the F/W/G core and adds some much needed offensive presence. He can also revenge DNite without ESpeed and hits things really hard with Hydro Pump. He also helps with Skarm in rain.
;445; ;485; ;227; ;251; ;479-w;

This was the most open spot. We debated with Terrakion, OTR Reuniculas, and Jirachi. Even though this made the team more Sun weak, Jirachi was added. He could spread Paralysis and pass bulky Wishes to our teammates.
;445; ;485; ;227; ;251; ;479-w; ;385;
Garchomp @ Salac Berry
Trait: Rough Skin
EVs: 4 HP / 252 Atk / 252 Spd
Jolly Nature
- Earthquake
- Outrage
- Swords Dance
- Substitute
SubSalac Garchomo is really awesome. Once it gets to +2/+1 not much can stop it. Its STAB move are very strong and give it pretty good coverage. Skarmory is the only real problem. He is first in the previewer to make my opponent think it is Scarfed, but I actually lead with something else. His speed stat of 102 is also very nice as he outspeeds +1 base 100s with the boost and outspeeds Landorus-I.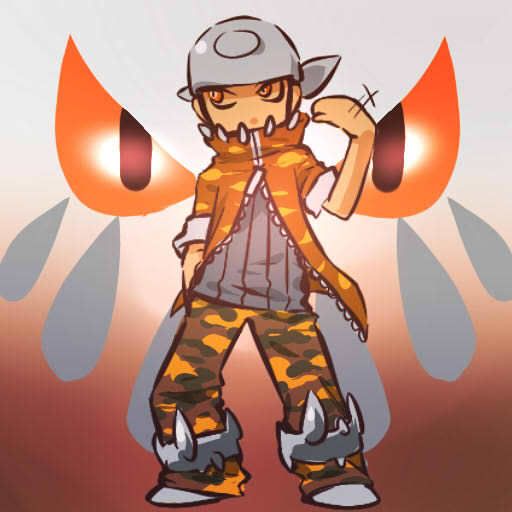 Heatran @ Leftovers
Trait: Flash Fire
EVs: 248 HP / 252 SDef / 8 Spd
Calm Nature
- Lava Plume
- Protect
- Stealth Rock
- Roar
SDefTran is really handy on the team. With a base 130 SAtk, Lava Plume is going to do decent damage and be able to KO most steel types pretty quickly. Lava Plume also has chance to burn things, which helps weaken things so Chomp can sweep later. Protect is nice for scouting and to help combat choiced Pokemon. It also helps with gaining HP from Leftovers. Stealth Rock is the first hazard on the team and is handy for getting things weakened down and removing Sturdy/Sashes. Roar is mainly so Volcarona can't sweep the team and an unboosted Hp[Ground] doesn't OHKO. Roar can also make unfavorable switch-ins go away and take Hazard damage again when they switch back in.
Skarmory @ Leftovers
Trait: Sturdy
EVs: 252 HP / 248 Def / 8 Spd
Impish Nature
- Spikes
- Roost
- Brave Bird
- Whirlwind
Skarmory is mainly here to check most of the Physical attackers in the Metagame. He also completely walls SubToxic Gliscor. Spikes adds another Hazard that wears down grounded foes pretty quickly. While it doesn't affect everyone, 25% is still a lot of damage to the foe. Roost is healing. It can also get rid of the electric weakness at the cost of a fighting weakness, but most fighting types are faster. Brave Bird is there so Skarmory is not taunt bait. It also hits very hard and can OHKO Breloom and does pretty decent damage to everything else. Whirlwind is nice phazing that can spread hazard damage or remove something that boosted too high.
Rotom-Wash @ Choice Scarf
Trait: Levitate
EVs: 252 SAtk / 4 SDef / 252 Spd
Modest Nature
- Volt Switch
- Hydro Pump
- Hidden Power [Ice]
- Trick
Being the first part of the Volt-Turn core and part two of the F/W/G core, Rotom-W is pretty key to the team. The scarf makes it the fastest thing on our team and outspeeds things like Tornadus-T, Starmie, and +1 DNite. Its strong STAB Hydro Pump, especially against an opposing Rain team, hits real hard and hits Ground-type switch-ins hard. Volt Switch is for gaining/keeping momentum and it hits Skarmory for Super Effective damage even in the rain. Hidden Power [Ice] is mainly for Dnite and other dragons, but can also be used as a safe move to hit Gliscor and Landorus-I/T. Trick is to mess with walls such as Ferrothorn and Blissey.
Celebi @ Choice Specs
Trait: Natural Cure
EVs: 252 SAtk / 4 SDef / 252 Spd
Timid Nature
- Leaf Storm
- Hidden Power [Fire]
- U-turn
- Earth Power
The final member of the Volt-Turn core and F/W/G core makes its appearance in the form of Celebi. With Choice Specs, this thing has deadly power with Leaf Storm. Celebi can 2HKO Sdef TTar with Leaf Storm, even with the drop. Hidden Power [Fire] is mainly for Scizor, who Celebi can lure out and KO. U-Turn doesn't hit things too hard, but it doesn't need to. It is mainly there for the switch advantage and scouting. Even with the Timid nature, it still does decent damage while l not taking away from her Bulk. Earth Power is mainly for Heatran.
Jirachi @ Leftovers
Trait: Serene Grace
EVs: 252 HP / 238 SDef / 20 Spd
Careful Nature
- Iron Head
- Wish
- Thunder Wave
- Protect
Jirachi was added last, but serves a very strong role in this team. He helps check Tornadus-T and is just extremely bulky. With TWave and Iron Head, he becomes the most annoying thing in the game with only Skarmory and Magnezone really stopping it. Wish is nice for healing the rest of the team and can heal the Pokemon without recovery on the team. With Wish+Protect, he has reliable recovery for himself and can stall out most Special threats.
Notes:
-The lack of Speed is really annoying sometimes.
-TSpikes can end Chomp's sweep early, but doesn't really affect anyone else.
Last edited: