I run a spellcaster deck and I would love to have some more support or at least some new monsters and so I've thought of a few that I use on my fan fic:
Well these belong to a fake set by the name of "Magical Exiled Revolution" a.k.a. MERV. Hope you like 'em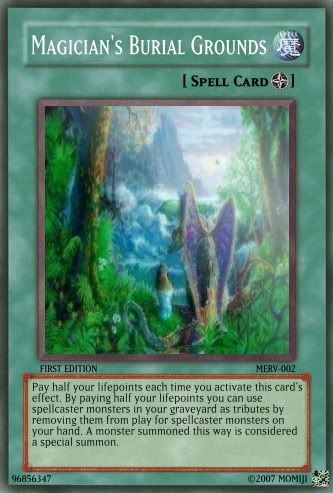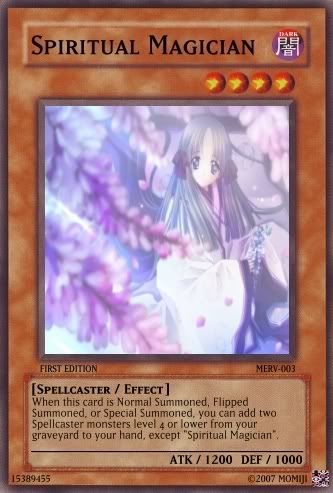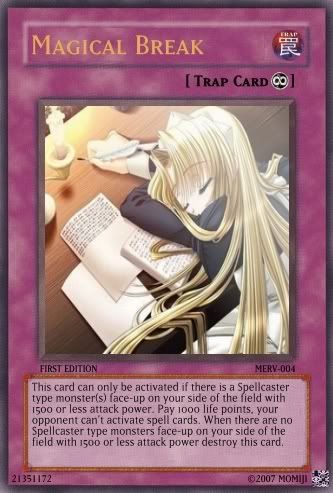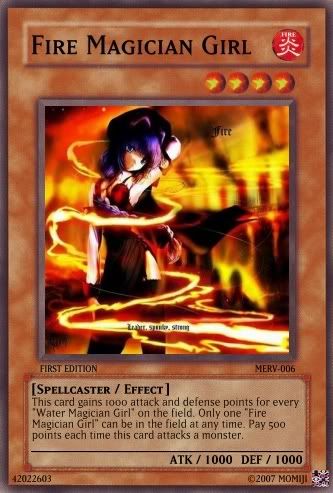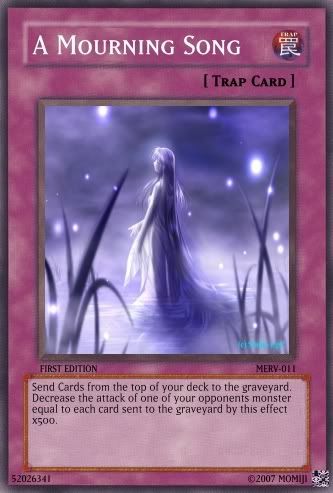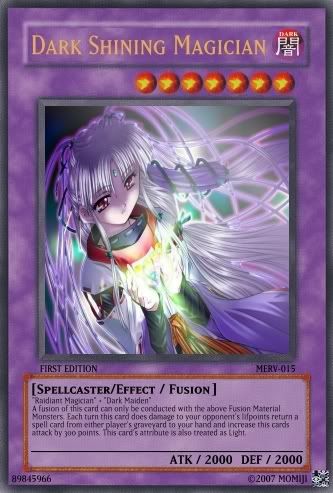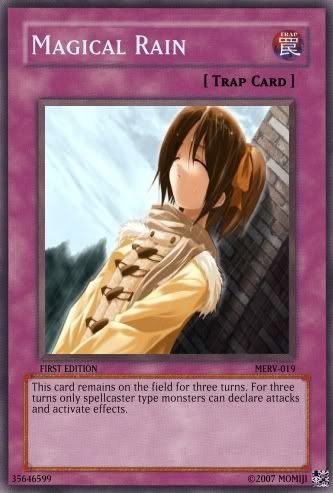 Well please tell me what you think and any edits you think I should make...