And, as if by magic, the webmaster appeared...
Staff member
Admin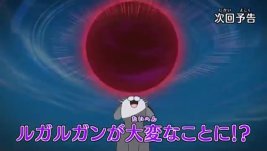 Nanu's Grand Trial! The Awakening of Lycanroc!
It's time for Ash's rematch with Nanu to complete the Ula'ula Grand Trial. The challenge of this Grand Trial? Defeat all 3 of Nanu's Pokémon using only his Lycanroc. However, as the battle progresses, Lycanroc starts to get angry and stressed due to Nanu's Dark-type Pokémon. Will Ash be able to calm it and defeat Nanu?
Visit The Episode Guide
Discuss