And, as if by magic, the webmaster appeared...
Staff member
Admin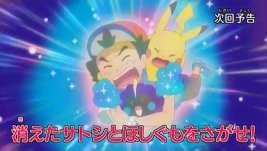 Nebby Panic! The Teleport Happened Suddenly!!
Ash is taking care of Nebby when Team Rocket spot it. With Nebby being an incredibly rare Pokémon, they start to concoct a plan to capture it. Meanwhile, Nebby is starting to find out about its Teleport abilities and keeps teleporting everyone away, and at one point teleports it and Ash to the beach where Team Rocket is. Will they be able to enact their plant to get Nebby?
Visit The Episode Guide
Discuss
Last edited by a moderator: