So this is my team. Its a somewhat hyper offence, but it switches when nessissary. It is mainly built around my three favorites, Scizor, metagross, and volcarona.
Swampert (M) @ Leftovers
Trait: Torrent
EVs: 252 HP / 252 Atk / 4 SDef
Impish Nature (+Def, -SAtk)
- Stealth Rock
- Curse
- Earthquake
- Waterfall
My lead, and typical curspert. Stealth rock is awesome, but i have to watch out for espeon. He is a tank, and no lead's priority move can really do much. Water and ground may not have the best coverage, but they super-effective hit some very common pokemon.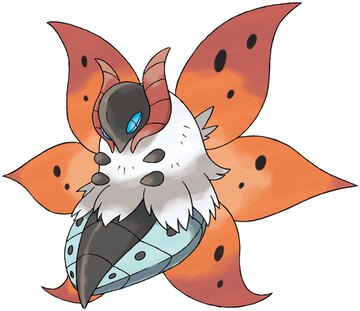 Volcarona (M) @ Leftovers
Trait: Flame Body
EVs: 248 HP / 252 Def / 8 SAtk
Bold Nature (+Def, -Atk)
- Bug Buzz
- Fiery Dance
- Quiver Dance
- Morning Sun
My favorite pokemon, and a great sweeper. It is designed to be bulky, and leftovers/morning sun is better from my experiance than chesto/rest, as it gives me more than one heal, and heals over time. Once i get a few quiver dances up, i usually heal, then wreak their team. While morning sun is risky, with excadrill gone, tyranitar is less popular, and politoad has been steadly loosing popularity due to the frequent bans of excellent drizzle abusers. Why they don't just ban politoad outright, I don't know. Ninetails has been more common, and that vastly powers up my volcarona.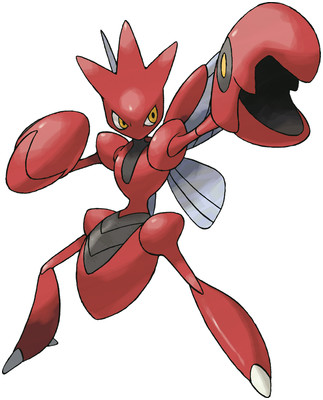 Scizor (M) @ Lum Berry
Trait: Technician
EVs: 252 HP / 252 Atk / 4 SDef
Adamant Nature (+Atk, -SAtk)
- Bug Bite
- Bullet Punch
- Roost
- Swords Dance
Scizor has always been a favorite, and is capable of wreaking almost everything with its bullet punch. Bug bite is even more powerful, though slow. Get in Swords dance, and all but steels fall. Lum berry to prevent burn mainly.
Metagross @ Leftovers
Trait: Clear Body
EVs: 252 HP / 252 Atk / 4 Spd
Adamant Nature (+Atk, -SAtk)
- Agility
- Meteor Mash
- Earthquake
- Ice Punch
Another powerful pokemon, metagross packs pure power, as well as agility and great bulk! A simple boost sweeper, meteor mash for power, earthquake for coverage. Ice punch may seem an odd choice, but it has saved my team many times, as none of my other pokemon have an ice move, which is key agenst my pokemon, like gliscor, dragonite, salamenace, and... thats pretty much it. But freeze hax have won me a game a few times.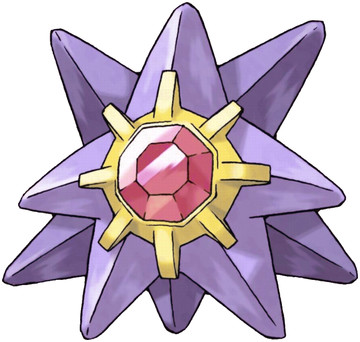 Starmie @ Leftovers
Trait: Natural Cure
EVs: 252 HP / 4 Def / 252 SAtk
Modest Nature (+SAtk, -Atk)
- Rapid Spin
- Scald
- Thunderbolt
- Recover/Ice Beam
Most teams have two or three pokemon to deal with team weaknesses, but starmie deals with all my weaknesses all in one. Thunderbolt wreaks gyarados, a key threat, and rapid spin removes stealth rocks before volcarona comes to sweep. Scald has good coverage, and an awesome 30% burn chance. I can't decide between Recover and ice beam.
Breloom (M) @ Toxic Orb
Trait: Poison Heal
EVs: 4 HP / 252 Atk / 252 Spd
Jolly Nature (+Spd, -SAtk)
- Spore
- Focus Punch
- Seed Bomb
- Mach Punch
Breloom makes for a great late game sweeper, sporing anything that gets in its way. Pity pokemon online has that annoying sleep clause... But in wifi, it wreaks, i spore, they switch. I spore, they switch. Once i spore once, dynamic puch is a free hit, if they stay, or switch. mach punch for finishing, seed bomb for coverage.
So what do you think? It could use some work, partictularly with items.