Oh no, it´s magikarp!!! (OU team)
Here´s my team I know I´m not good at team building, but that´s why I´m posting here. I´ll accept any different movesets, new pokemon, etc. any changes are welcomed. Looking for good raters and some constructive comments, not destructive.
I´ve been trying this team and it doesnt seems to work very fine
so that´s why I´m comming here i indeed need help
My team is centred in a bulky and offensive gyrados, and once his are dead, he can sweep. This team has a piece of stall
Roserade @ choice scarf - lead
Timid nature
252 spA / 252 spe/ 6 hp
~sleep powder
~leaf storm
~sludge bomb
~toxic spikes
Here´s my lead, with timid nature and 252 spe, It can outspeed any pokemon. Sleep powder is to put to sleep many pokemon that dare to attempt to taunt me. Infernape, aerodactyl, azelf and even crobat- are the most taunting leads and they are some reasons I´m running scarf. This move also helps me to keep away rocks, something pretty helpful to my gyra. Leaf storm is for power: STAB+252spA= serious injury when facing something that hits super effective, like TTar, or swampert. Sludge bomb is here for filler, besides his 30% chance of poisoning can sometimes be helpful. Toxic spikes are to poison all non-levitating pokemon, flyer, steel or poison pokemon.
The work for my roserade is: sleep the first poke, which usually carries SR, then switch to a poke, wait for a moment I can set up the TS, and save roserade for a revenge kill.
by the way, this roserade cant learn HP fire and also it can´t learn trick
Leafstorm vs 252hp/252spD adamant Ttar= 87.6% - 103.0%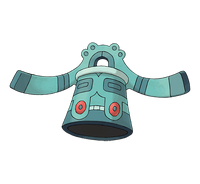 Bronzing @ light clay – support wall
Relaxed nature
252hp / 216 spD / 56 atk
~light screen
~reflect
~SR
~explosion
I know what you´re thinking, you think that 216 evs in spD is not helpful when I run a positive nature, and let me say you that by this spread had helped me thousands of times due to his flawless iv in def.
This is a standard dual screen zong, pretty helpful when I sweep with other pokes, making them bulkier. SR is obvious and explosion to kill many treats, like gyra or mence.
Explosion vs gyra and mence: 154.1% - 181.6%
Umbreon @ leftovers – trap and wish passer
Impish nature
252 hp/ 216 def / 40 spD
~wish
~baton pass
~protect
~mean look
Wish is here to keep my team alive more time. Mean look is to trap pokemon like CB scizor trapped with bullet punch and then baton pass to gyra to finish it. Sometimes mean look helps me to stall paired with toxic spikes, the poke finishes trapped and being stalled. Wish is to make umbreon survive more time and it also helps its teammates. Protect helps me to guarantee it will live while the wish takes effect.
252 hp is for obvious reasons, every wall pokemon most have 252 hp, 216 def allows me to be 3 OHKOed by scizor´s CB bullet punch, it also allows me to be 2OHKOed by LO cross chop electrivire, and many others physical threats, while I wish, mean look, and baton pass the trap to a counter, so I can clear gyra´s sweep.
Gengar @ petaya berry- special sweeper
Timid nature
252 spA / 252 spe / 6 hp
~shadow ball
~thunderbolt
~focus blast
~substitute
My special sweeper gengar, timid nature and 252 spe is to outspeed as many pokemon I can. 252 spA for a little of sweep. Sub plays an important paper in this set, since gengar is pretty fragile and it cant take any attack. If I can predict a switch, I sub and start with a mini sweep. Shadow ball for stab, focus blast to hit steels, and thunderbolt to kick another gyrados. I sub until petaya berry actives and I can really sweep.
Latias @ choice scarf – revenge killer
Timid nature
252 spA / 252 spe / 6 hp
~thunderbolt
~surf
~dragon pulse
~draco meteor
My latias is a good revenge killer and also a good counter killer, now my team isn't mixape weak, since she can surf and kill him. Another thing that seems to mess my gyra is another gyra due to intimidate. When the opponent´s gyra DD, I switch and then I can kill gyra with t-bolt thanks to scarf. Dragon pulse is a powerful move thanks to stab and draco meteor is here to OHKO many other threats. I think I should put trick in the last space, since it can cripple special walls, and rest talkers, like blissey, snorlax, crocune, etc.
252 spe to outspeed as many pokemon I can, 252 spA to kill more pokes, and 6 hp are ev´s left out
Gyrados @ leftovers – sweeper in late game
Adamant nature
156 hp/ 78atk / 92 def / 184 spe
~DD
~taunt
~waterfall
~stone edge
DD plays an important paper here allowing me to have monstrous speed and attack. Taunt is here because status can stop a sweep. For me a sweeper is an athlete and with and injury (status) his career is over. Water for stab and stone edge for type coverage. This 2 moves are only resisted by empoleon and brelom in OU. I prefer leftovers over life orb because I´ve seen too many sandstorm teams, and with leftovers gyra can survive more time.
My gyra with one DD I can outspeed starmie and other base 115 speed and lower pokemon, like gengar thanks to his 184 evs in spe. 156 evs in hp allows me not to be 2OHKOed by LO timid heatran. 92 evs in def is for bulkiness and 78 atk are evs for a little of power
Last edited: