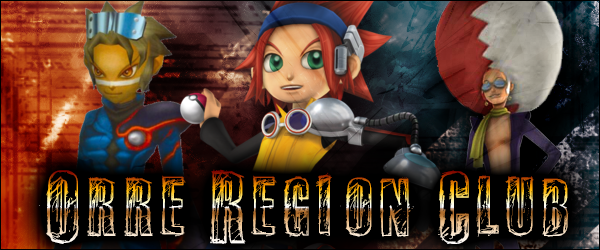 Welcome to the Orre Region Club! In this club we talk about everything that Orre has to offer, such as; Shadow Pokemon, places to visit, and the characters.
*The Rules*
All Serebii Forums rules apply
You must be a member if you want to discuss.
Stay on topic(topics can be changed by the leader or club mod).
If you are unactive for 2 weeks, it will result in a strike, if you still have not posted in the week following, you will be removed from the club.
No spamming, or swearing, or trolling.
No one-liners
Use the form posted for signing up.
And of course, have fun c:
*Sign-up App*
HTML:
Username:
Favorite Thing About Orre:
Reason for Joining the Club: 
Favorite Shadow Pokemon:
*Strikes*
1st Strike: Warning
2nd Strike: 2nd Warning
3rd Strike: Week Ban
4th Strike: Month Ban
5th Strike: Permanent Ban
Posting During Any Ban: Contacting Admin
*Topics*
Favorite Orre Character
Did you like starting with Eevee or Espeon/Umbreon?
Was adding Wild Pokemon in XD a good idea or not?
Favorite music theme
Likes and dislikes about the Shadow Pokemon mechanics
Characters(design, personality, etc)
Mt. Battle Challenge
Colosseum Challenges
Locations(cities, buildings, etc)
What are your favorite themes in Colosseum and XD?
Members are allowed to suggest new topics, but they must relate to Orre.(New topics will be added to the OP if they gather interest from members).
Astral Shadow-Owner
Mystic_Blaze-Co Owner
dahrue-Member
Apocalypse Lucario-Member
bobandbill-Member
Lucina Archaelis-Member
The DragonKnight-Member
Aura Of Twilight-Member
FairyWitch-Member
Sylveon-Member
Heroic Rein-Member
Kiseki-Member
NaturalFugitive-Member
stupot-Member
Mane-member
Rakansen-Member
Ib4-Member
Saturidae-Member
Members get their claim on a userbar and which ever of the 4 userbar backgrounds from above that they wish.
Credit to me for the buttons and userbars.
Astral Shadow
Mystic_Blaze
dahrue
Sylveon
Lucina Archaelis
FairyWitch
Aura Of Twilight
Kiseki
Ib4
*Pokemon must be obtainable in the games, whether they can obtained my snagging, capturing in the wild, in-game trade(Duking's trades for example), or Eevee and it's evolutions from gen 1 to 3.
Shadow Pokemon
Myself(userbars and buttons) and Avenger Angel(banner)
Last edited: