And, as if by magic, the webmaster appeared...
Staff member
Admin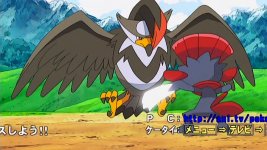 Full Battle! Paul VS Ash!
It is time for the battle between Paul & Ash. After finding out Ash managed to do what he and his brother could not, Paul is eager to show his strength against Ash in this battle. It is a full 6 on 6 battle. Will Ash be able to show Paul that his way of training is the best, or will Paul destroy Ash and his team?
Visit The Episode Guide
Discuss