And, as if by magic, the webmaster appeared...
Staff member
Admin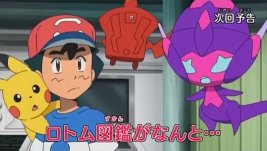 Pika Pika Sparkling Love! Poipole Spins Round and Round!!
The mysterious Ultra Beast, Poipole, appears once again, seemingly attracted to Pikachu's electricty. At one point during the school day, while Ash is distrated, Poipole appears and takes Pikachu somewhere. What does Poipole want with Pikachu? When Team Rocket soon appear, trouble may be abound for both the Pokémon. Will they be able to protect themselves?
Visit The Episode Guide
Discuss