And, as if by magic, the webmaster appeared...
Staff member
Admin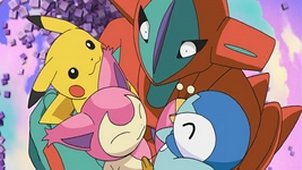 Pikachu's Really Mysterious Adventure!
While playing in a city, Pikachu & co. encounter an Unown who pulls them into a parallel world. This world features a change in physics and has the Pokémon appearing in different sizes or disobeying laws of gravity. Pikachu & co, eager to get back, try to find the Unown in order to return home. Can they do it?
Visit The Movie Guide
Discuss