Friendly Neighbourhood SerebiiBot
Pokémon Black 2 & White 2 - New Features + Points Card + Global Link Reminder + Pokém
Serebii.net has just updated with this:
Be sure to check yesterday's update for new trailers & Black 2 & White 2 information
. Be sure to like our new
FaceBook Page
.
With the news of Black 2 & White 2, the
Chatroom
has been rife with discussion of the possibilities that are to come while the
WiFi Chatroom
has been a place for people to hunt down the new Dream World Pokémon for trade and to battle other trainers so be sure to visit them. Our
Forums
have also had these discussion and are a bustling trade and competitive section for the games.
Last Update:
14:06 BST
Edit @ 13:50; Global Link Reminder + Pokémon of the Week | Edit @ 14:06; Manga Updates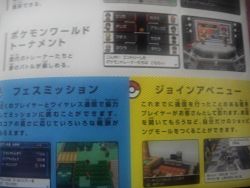 [h=3]In The Games Department[/h] Pokémon Black 2 & White 2 - New Features
Two new features of Black 2 & White 2 have been revealed by a promotional pamphlet posted on a
Japanese Blog
. First is the
Fes Mission
, which has you partake in missions with friends, in a similar manner to the EntraLink Missions in Black & White and get prizes based upon your score. This is done via the wireless features.
Second is
Join Avenue
, which is part of a shopping centre which you can build with various friends via connecting with them. It's currently unknown to what extent but there is an image of putting a stand in the shop. Other players will be able to visit your shop while you can visit theirs
In addition to this, a 2000 yen Point Card for the 3DS is being released with a Pokémon design. This card will cover the costs of the 3DS download software
Pokémon Dream Radar
and
Pokédex 3D Pro
. We'll provide more information as it comes
In addition to this, I have updated the Black 2 & White 2 section with all the information obtained yesterday
******
******"class: fooevo, colspan: 2"]Point Card*******
******"class: fooevo, colspan: 2"]Join Avenue*******
[/TR]
******
******"class: cen, colspan: 2"]
*******
******"class: cen, colspan: 2"]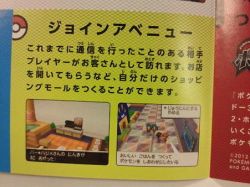 *******
[/TR]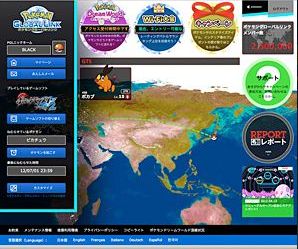 [h=3]In The Games Department[/h] Pokémon Global Link Reminder
As a reminder, the Pokémon Global Link is due to go offline on Tuesday. This downtime will last for two weeks and during that time, all Global Link features will be inaccessible including the Game Sync. As such, if you have any Pokémon in the Dream World, you will not be able to retrieve them until the end of the downtime so it's best to wake them up now.
[h=3]In The Manga Department[/h] Pokémon Special Biographies
Coronis has kindly written an update to the biography for the Pokémon Special characters Diamond, Pearl and Platinum. Diamond, Pearl and Platinum are both based upon the main characters of the 4th generation games and feature in the recent variations of the manga. The biographies have been updated with the recent happenings from that series. Click the picture to go to the detailed biography page and select them from there.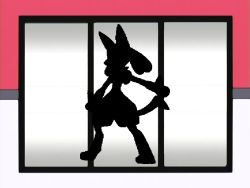 [h=3]In The Pokémon of the Week Department[/h] Who's That Pokémon
Today marks the seventy-fourth entry into the Generation V competitive field with a classic Pokémon. These entries are created by the visitors for the visitors and then compiled by our writer Blue Harvest. To get involved,
Click here for the discussion forum
.
Today, we are covering a Pokémon introduced in the fourth generation. A well-trained one can sense auras to identify and take in the feelings of creatures over half a mile away. It's said that no foe can remain invisible to it, since it can detect auras. Even foes it could not otherwise see. By catching the aura emanating from others, it can read their thoughts and movements. It has the ability to sense the auras of all things. It understands human speech. So here it is, the seventy-fourth entry, Lucario.
[SUB]
-- Delivered by Feed43 service
[/SUB]
More...