Friendly Neighbourhood SerebiiBot
Pokémon Mystery Dungeon 3DS Pictures
Serebii.net has just updated with this:
If you have any ideas for the site, don't hesitate to send them in
With the upcoming release of Black 2 & White 2, the
Chatroom
has been rife with discussion of the possibilities that are to come while the
WiFi Chatroom
has been a place for people to hunt down the new Dream World Pokémon for trade and to battle other trainers so be sure to visit them. Our
Forums
have also had these discussion and are a bustling trade and competitive section for the games. Be sure to like our
FaceBook Page
.
Last Update:
16:18 BST
Edit @ 03:40; Trailer Added
Edit @ 11:38; Australian Keldeo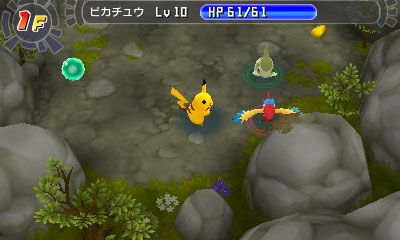 [h=3]In The Games Department[/h] Pokémon Mystery Dungeon: Magnagate and the Infinite Labyrinth
The official site has updated with the first decent sized screenshots of the new game: Pokémon Mystery Dungeon: Magnagate & The Infinite Labyrinth. It also provides so new information. The main town in this game is called
Post Town
, and the game features many of the old mechanics, including four moves, tiles that boost stats and more. These screenshots have all been added to our special pre-release screenshot gallery so click the image to go there which is being continually updated
Edit @ 16:18
: Updated the images to ALL be full sized so click the image to check the gallery. Also of note is that you don't get a quiz to pick your Pokémon, it is done via a view through the 3DS camera of the player. Exact requirements aren't known
******
******"class: fooevo, colspan: 2"]First Trailer*******
[/TR]
******
******"class: cen, colspan: 2"]
*******
[/TR]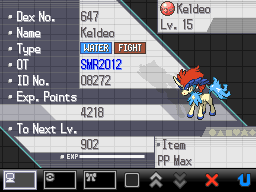 [h=3]In The Games Department[/h] Pokémon Black & White - Keldeo Event
For those of you in Australia and New Zealand,the Keldeo event is now running inEB Games and various other stores. This event gives a Level 15 Keldeo with a PP Max to Pokémon Black & White games. In Black & White, you can teach it Secret Sword if you take Cobalion, Terrakion and Virizion with it to the Moors of Icirrus, but if you wait until Black 2 & White 2 are out and trade it over, you can activate its Resolute Form by teaching this move. The event lasts until October 10th so be sure to get it while you can
[SUB]
-- Delivered by Feed43 service
[/SUB]
More...