Friendly Neighbourhood SerebiiBot
Pokémon X & Y: Sylveon Name & Screenshots + Best Wishes - Episode Pictures + Mystery
Serebii.net has just updated with this:
We'll likely update this update throughout the day so be sure to check back. If you have any ideas for the site, be sure to send them in
With the news of Pokémon X & Y, the
Chatroom
has been rife with discussion of the amazing showcase and speculation over contents while the
WiFi Chatroom
has been a place for people to hunt down the new Dream World Pokémon for trade and to battle other trainers so be sure to visit them. Our
Forums
have also had these discussion and are a bustling trade and competitive section for the games. Be sure to like our
FaceBook Page
.
Last Update:
14:33 GMT
Edit @ 13:03: Sylveon Announced | Edit @ 14:33 Dungeon European Release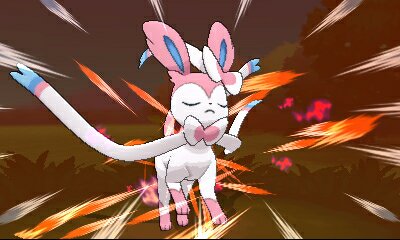 [h=3]In The Games Department[/h] Pokémon X & Pokémon Y
Following its reveal in CoroCoro on Monday night, The Pokémon Company has now announced the US name of the latest Pokémon. Ninfia, the newest evolution of the Pokémon, Eevee, shall be known in English as
Sylveon
, with its German name being Feelinara and French being Nymphali. No further details were given about this Pokémon, but CoroCoro said that more secrets will be revealed about it next month. We have some new screenshots featuring Sylveon in our section. Click the image to go to it
******
******"class: fooevo, colspan: 2"]Sylveon Footage*******
[/TR]
******
******"class: cen, colspan: 2"]
*******
[/TR]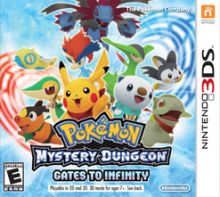 [h=3]In The Games Department[/h] Pokémon Mystery Dungeon: Gates to Infinity
For those of you in Europe, the new game Pokémon Mystery Dungeon: Gates to Infinity has been announced for release in the continent on May 17th 2013. This game is due out in America next month and came out in Japan last November. Click our image to go to our section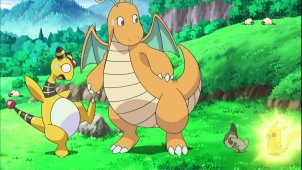 [h=3]In The Anime Department[/h] Pokémon Black & White - Episode Pictures
As usual, I have done pictures from the episode that aired in Japan today. This episode features Ash & Co. entering the Floccesy Ranch where they learn that the rancher is trying to teach her Ampharos Thunderpunch. The
AniméDex
has been updated with the massive contents of this
episode
. Click the picture to go to the gallery but be warned however as they contain spoilers;
[SUB]
-- Delivered by Feed43 service
[/SUB]
More...