Do my pokemon have to have the pentagon to use? I'd like to use an older team tochallenge this league, but they aren't Kalos born.

Funny story, I accidentally brought 3 pokemon to a 6v6 and ended up winning 2-0 anyways!
Yes what Mastergohan says is true. For a while it was the only way we could use some legends so as long as its not Uber you can use it.
Forgot teh raffle yesterday so here it is now.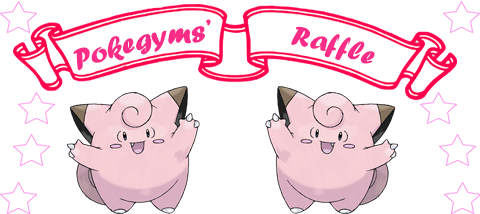 PRIZE 1:Lvl 1 GLigar, Impish with Immunity. :Venom1950 (fitting huh? xD)
PRIZE 2:Lvl 56 Lopunny, JOlly with Dizzy Punch, Fire Punch, Ice Punch, and Thunder Punch:jon199
PRIZE 3:Lvl 57 Hawlucha, Jolly with Unburden.:CUtty
PRIZE 4:Lvl 44 Carbink, Impish with Sturdy: *Kyurem*
I'll be pming everyone who won something, so pick it up from me when you get the chance.
And finally, I know the transition isn't official yet but there were a few additions to league that I wanted to get all of your opinions on. I've discussed things with a few people and have had a positive response so far, but I'd like you all to tell me what you think. I'll post the details of it later today or tomorrow.
Last edited: