Final Tally:
Mega Audino: 5
Mega Latios: 4
Mega Slowbro: 2
Mega Lopunny: 1
Audino how you lost this one Audino, but ya did!
Rules of the Game:
There will be at least 15+ Pokemon in each set, differing from around 20 in the previous game.
You will vote off your least favorite of the set.
You only have
ONE
vote for
EACH ROUND.
You vote more than once, and your vote will be considered moot and will lose your ability to vote for 1 round.
The Pokemon with the most votes at the end of the round will be eliminated.
The Pokemon that wins a set will be added to the Winner's circle, and once there are 10 in the Winner's circle the Pokemon there will be voted on until a winner is decided, when a winner is decided that Pokemon will head on to the Hall of Fame to compete once again for a Serebii.Net Forums Favorite. (Just like the previous version)
Special Rounds-
Finals
- This is when two pokemon are left. When this happens you have to be clear if you want the certain one to win or lose. If it is not clear enough, it will not be counted.
Twist Round
- If one of the owners/co-owners puts in size 5 text, bolded, and underlined anything that has "twist" in its name that means there was the same amount of votes for two or more pokemon. Then, both pokemon get eliminated.
Saved Round
- Once per game, at a random point, this will occur. Where you vote for your favorite Pokemon that is still in and the Pokemon with the most votes will be immune from voting against until the top 3. At the top 3, it will come back, and create the top 4.
Double Down
- This round can occur at any time, at any point, excluding winner's circle round and it can occur more than once a round. Here, you can either vote for two Pokemon or vote for the same Pokemon twice. If you want to change a vote, you are only allowed o change one vote. Rules still apply that the Pokemon with the most votes is out.
Prediction Time
- This round occurs during every first round of a set. In addition to your regular vote on who you want out, you predict who you think will win the entire set. If a person predicts correctly, they have the ability to automatically eliminate any Pokemon of their choice until the Top 10 begins. If multiple people predict correctly, they vote on who should be eliminated. You cannot participate if you can predict the future.
Rank Round
- A random round like the others where you will rank the remaining Pokemon from your personal favorite to least favorite using numbers. (Ex- 1=Favorite 10=least favorite or something like that) This means no matter what each Pokemon will receive more than 1 vote, as the number you rank the Pokemon goes towards the amount of votes that Pokemon has. This round will not occur before the top 10 or after the top 5
Pick of the Litter
- In this round you will choose your favorite of the remaining Pokemon (Ex- I choose Meowth as my favorite). That Pokemon will be taken off the list during that round and is considered "saved" for this round. After every Pokemon BUT one has been chosen, the Pokemon that is remaining will be eliminated and we'll move on to the next round. Note: A Pokemon can only be chosen ONCE. If you pick one that has already been picked your post WILL NOT count. This round will not appear after the top 8 or before the top 15.
Revival Round
- After the top 10 any eliminated Pokemon will be sent to Exile Island. Once we hit the top 4 we will vote for one of those 6 Pokemon to join the game again. After one is selected all Pokemon in Exile Island go to the Voted Off area.
If you have any questions regarding rounds or rules, don't hesitate to ask
Recon
, or
Erron Black
!
Remaining Pokemon-
ORAS Mega Evolution Round! Mega Sceptile already won so it won't be competing this time. This also means we're in the Prediction Time round!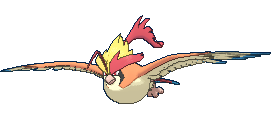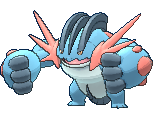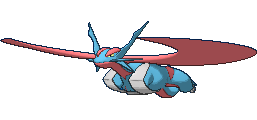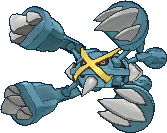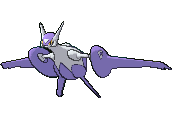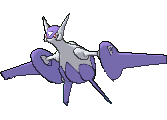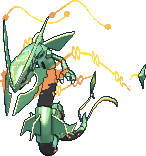 My Vote:

Voted Off

Exile Island
Saved
Runner-Ups



Current Winner's Circle



Current Hall of Fame
Serebii.Net Favorites
Talliers:
Dragalge
Recon
Erron Black
​