And, as if by magic, the webmaster appeared...
Staff member
Admin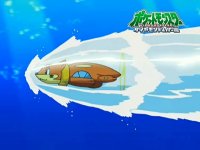 Fierce Battles! Everyone's Respective Rival!
Having passed the appeal process in the Wallace Cup, the gang all move onto the next round; the battles. However, in reflection of their respective journeys, the gang get pumped for the battles. Will they all get through the next round?
Visit The Episode Guide
Discuss