This team I created has a stall feel to it as most of the pokemon are defensive, have great synergy, and are hard to take out but they also have the offense to do major damage. The strategy for this team is to eliminate threats to Snorlax and worn out the opponent's team thus allowing him to sweep.
The team is called Robot Master team because the pokemon are named after bosses from the Mega Man games.
Venusaur @ Choice Scarf ** Plant Man
Trait: Overgrow
EVs: 56 HP / 200 Spd / 252 SAtk
Timid Nature (+Spd, -Atk)
- Hidden Power [Ice]
- Leaf Storm
- Roar
- Sleep Powder
Roserade...I mean Venusaur is my lead. You never see Venusaur as leads these days and you rarely see Choice Scarfed versions thus it makes him a surpising but effective lead and revenge killer. What makes Venusaur a fantastic lead is that he has a fast Sleep Powder just like Roserade but the reason I chose Venusaur over Roserade is because he can handle Breloom and has more HP and defense. Also he has Roar, I felt uneasy about not having Roar so I slapped Roar on there. Mostly used as a hit and run attacker, he can do major damage with Leaf Storm OHKOing Swampert and destroying bulky waters. HP Ice can OHKO Salamence. Also he absorbs Toxic Spikes for Vaporeon and Snorlax.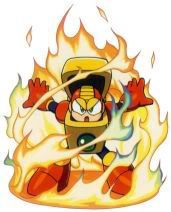 Heatran @ Life Orb ** Heat Man
Trait: Flash Fire
EVs: 4 Atk / 252 Spd / 252 SAtk
Naive Nature (+Spd, -SDef)
- Earth Power
- Explosion
- Fire Blast
- Hidden Power [Grass]
Heatran absorbs Fire attacks aimed at Venusaur and Jirachi to power up his Fire Blast. His other role in this team is to weaken the opponent's team thanks to Life Orb. Earth Power can 2HKO Tyranitar and Tentacruel and the special defense drops can come in handy too. HP Grass is for Swampert and other bulky waters. Explosion is for certain pokemon that are big threats to this team or for annoying Blissey.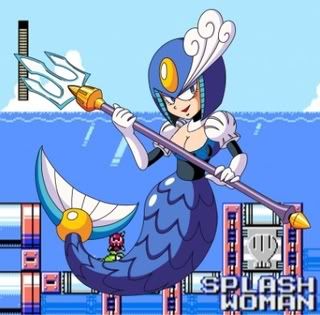 Vaporeon @ Leftovers ** Splash Woman
Trait: Water Absorb
EVs: 188 HP / 252 Def / 70 Spd
Bold Nature (+Def, -Atk)
- Hidden Power [Electric]
- Protect
- Surf
- Wish
Vaporean absorbs water attacks aimed at Heatran and she's counters fire pokemon and Gyarados with HP Electric. Wish heals the team which keeps my team alive and running. Protect scouts moves such as Explosion and allows Vaporean to heal herself. Surf is for stab and beating those fire pokes. The EV's I'm running are scofield's EV's. The 70 spd allows Vaporean to outspeed Tyranitar, Magnezone, Metragross, and Scizor.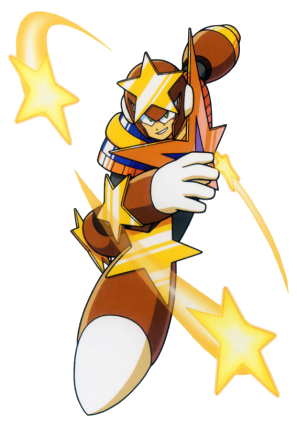 Jirachi @ Choice Scarf ** Star Man
Trait: Serene Grace
EVs: 80 HP / 252 Atk / 176 Spd
Jolly Nature (+Spd, -SAtk)
- Fire Punch
- Ice Punch
- Iron Head
- Trick
The main revenge killer for this team and a great one as he's able to check many pokemon. Fire Punch checks Lucario and Scizor. Ice Punch is to revenge kill Flygon and Salamence during Outrage. Iron Head is able to flinch pokemon to death thanks to 60% flinch hax. Trick is to mess up stall teams.
Gliscor @ Leftovers ** Shade Man
Trait: Sand Veil
EVs: 252 HP / 176 Def / 82 Spd
Impish Nature (+Def, -SAtk)
- Aerial Ace
- Earthquake
- Roost
- Stealth Rock
Gliscor fits well in this team as he's a great fighting counter which is needed as they're threats to Snorlax and counters Tyranitar as well. Also he sets up Stealth Rock which is a must for this team. Earthquake is 2HKO's TTar and OHKO's Lucario. Aerial Ace is for those annoying Breloom and Heracross. Thanks to Roost Gliscor can stay alive for a long time thus being able to take physical hits all day.
Snorlax @ Leftovers ** Hard Man
Trait: Thick Fat
EVs: 169 HP / 120 Def / 220 SDef
Careful Nature (+SDef, -SAtk)
- Body Slam
- Crunch
- Curse
- Rest
Ahh finally....the big man! Once Snorlax's threats are gone or weakened, Snorlax is able set up with Curse up and start sweeping. Well that usually happens late game. During early-mid game, he's used as a special attack wall mostly as my electric counter though. I used to have Kingdra here but Starmie was causing problems to this team so I replaced him with Snorlax and I'm glad I did because he fits very well in this team. Body Slam > Return because the paralysis is very helpful when it happens. I choose Crunch over Earthquake and Fire Punch because I want to be able to hit ghost pokemon. I want to keep him till late game so I'm using Rest to keep him healthy.
So there you have it...
Anyone know where I can get a threat list?