And, as if by magic, the webmaster appeared...
Staff member
Admin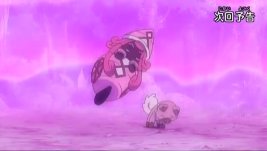 Rockruff and the Guardian Deity from the Ruins of Life
Following the Grand Trial, Rockruff continues to get agitated and restless and decides to go out in the night. Not returning in the morning, Ash & co. start looking for it. Olivia suggests Ash check the Ruins of Life, where he eventually finds Rockruff. Learning it faced off against Tapu Lele, Rockruff is highly injured and, before they know it, it starts to evolve...
Visit The Episode Guide
Discuss
Last edited by a moderator: