And, as if by magic, the webmaster appeared...
Staff member
Admin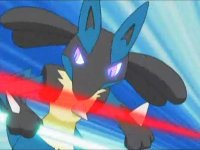 The Hidden Ruins of Iron Island!
With Team Galactic's efforts getting stronger and stronger and not even Riley's Lucario being immune to their influence, Ash & co. face one of their toughest trials yet. With all the admins trying to utilise the special attributes of the ruins on the island to eventually awaken Dialga & Palkia, Ash & Co. have to stop them. Will they succeed?
Visit The Episode Guide
Discuss