Friendly Neighbourhood SerebiiBot
Serebii.net Update: Pokéarth Kanto Johto Trainers added New Pokémon/Form Hints!?
Serebii.net has just updated with this:
Continuing with the upgrades for HeartGold & SoulSilver, there's more to come!. Since Heart Gold & Soul Silver have been released, the
Chatroom
&
WiFi Chatroom
have been booming with discussion & trade respectively so be sure to visit them.
Edit @ 21:26; New Pokémon or Pokémon Form hinted?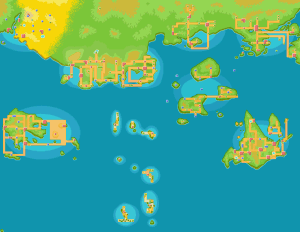 In The Games Department
Pokéarth - HeartGold & Soul Silver
As promised, I have updated Pokéarth with every single trainer that is included in the Johto & Kanto regions in the upcoming Pokémon games; HeartGold & SoulSilver. This includes every trainer on every route, every gym and every rematch team. These will be updated with US names as soon as we get the US games. Click the picture to go to the main index, but be warned as it does contain spoilers for the game.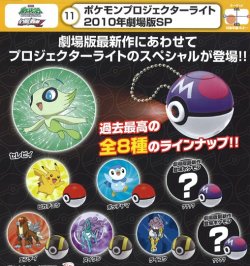 In The Pokémon Department
Possible New Pokémon?
With thanks to
PkmnCollectors
, we have been made aware of a new bit of merchandise that is set to be released in conjunction with the upcoming movie in Japan;
Phantom Champion Z
. This specific piece of merchandise, PokéBall items that project Pokémon images, focus on many main Pokémon within the movie but two of these items are not yet revealed.
In previous years, the Pokémon blanked out traditionally ended up being the new secret legendary, or a new Pokémon form such as Giratina's Origin Forme. It is possible that these could be either the first known 5th Generation Pokémon or these could be new forms of Pokémon in a similar manner to the Spiky-eared Pichu last year. It is also highly possible that this could just be two Pokémon we already have such as Lugia & Ho-Oh or any other Pokémon set to feature in the movie, but it is still worth knowing but remember
it is not confirmed
. It is unknown when this will be revealed, perhaps more hints in CoroCoro next week, but we'll get new information to you as soon as possible.
-- Delivered by Feed43 service
More...