And, as if by magic, the webmaster appeared...
Staff member
Admin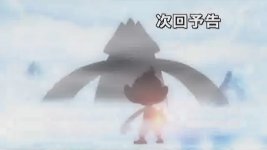 Snowpoint Gym! Ice Battle!
It is time for Ash's 7th Sinnoh Gym Battle. Against the Ice type gym leader Candice, Ash faces a tough 4 on 4 Pokémon Battle. Using Grotle, Gliscor, Staraptor & Chimchar, the battle is sure to be strong against her Snover, Medicham, Sneasel & Abomasnow. Will Ash get his 7th Badge? Or will he have to keep training?
Visit The Episode Guide
Discuss