Well so far i have done a Sandstorm / Sunny day / Rain Dance team now it is time for a stall team. It took me some time to try and get all spikes / toxic spikes / steatlh rock / perish song / Sandstorm / mean look / aromatherapy / ghost type to block rapid spin / wish / U-turn all in the same team. It was also hard to try and find some pokemon in the team that good resist sandstorm but stall at the same time. Well here is is.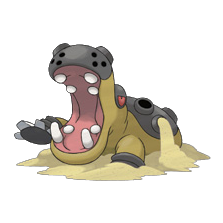 Hippowdon@Leftovers
Impish 252 hp / 252 def / 6 atk
-Stealth Rock
-Slack Off
-Earthquake
-Ice Fang

Ok i needed a pokemon with Stealth rock and that can keep the sandstorm going and was also a physical wall. SR to stop Gyarados from switching in and slack off so i can heal that turn for wasting a turn on Stealth Rock. Ice fang for annoying things like Heracross and earthquake for stab.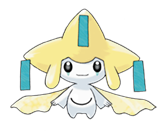 Jirachi@Leftovers
Trait: Serence Grace
Impish 76 def / 56 atk / 136 spd / 240 hp
-Wish
-U-turn
-Zen Headbutt
-Protect

This guy works great on a stall team. Wish helps to keep it alive and also for the team and it can U-turn out to a pokemon to heal. Wish + Protect is a good combo. So i can heal jirachi or the team.





Blissey@Leftovers
Trait: Natural Cure
Bold 252 hp / 252 def / 6 sp.atk
-Ice Beam
-Seismic Toss
-Aromatherpy
-Softboiled

A special wall. Also helps my team against status and suprises dragon types with ice beam.




Gengar@Leftovers
Timid 252 hp / 252 spd / 6 sp.def
-Perish Song
-Hypnosis
-Mean Look
-Protect

I wanted somthing with Perish song and a ghost type to block Rapid spin and here it is. Mean Look if i have good prediction and perish song to make them faint. It will be a pain when toxic spikes / spikes / SR are all down. Protect is just to make the perish song count go lower one and to stall a little when toxic spikes are down. Hypnosis can get annoying aswell. This thing has worked great so far.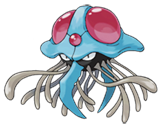 Tentacruel@Leftovers
Trait: Liquid Ooze
Calm 204 hp / 96 sp.atk / 172 sp.def / 36 spd
-Toxic Spikes
-Ice Beam
-Surf
-Knock Off

I replaced nidoqueen for this. Does the same roll in a way just lays down toxic spikes. Ice beam for dragons. Knock off is fun since while the sandstorm is going they loose extra hp once there leftovers is gone.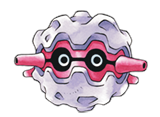 Forretress (M) @ Leftovers
Trait: Sturdy
Relaxed 252 hp / 216 def / 40 sp.atk
-Zap Cannon
-Spikes
-Rapid Spin
-Earthquake

My team needed a spiker. So i decided forretress and it can atleast do something to gyarados. Earthquake for annoying jolteons.

Well hope you all like my team if theres anything wrong with it please tell me.

Rate Away....

-Alzi-;286;
Last edited: