Stall team. Hey. This is an OU team. I'm new to the BW metagame, and it is my first team that I am actually considering making. I don't see any big problems with it but I want a final approval of this team. So here we go!
Accelgor @ Focus Sash
Naive Sticky Hold
252 Sp. Atk/ 252 Spe/ 4 Atk
-
Yawn/Focus Blast
-Spikes
-Bug Buzz
-U Turn
When I'm facing someone, they won't be expecting this guy on a stall team! This guy will out speed. I chose this guy mainly to set up Spikes, and then die. Turn one: I use Spike, they use SR. Turn two: I use Spikes, they kill me but I hang on with focus sash. Turn three: I use the last layer of Spikes, they kill me. For Whimsicott, Bug Buzz right away to DESTROY ALL SHEEP!
I don't know what to do for its last move
SR is handled by ….
Ferrothorn @ Rocky Helmet
Careful Steel Thorns
252 HP/ 96 Def/ 160 Sp.Def
- Stealth Rock
- Leach Seed
- Power Whip
- Toxic
Ferrothorn is here to set up rocks, mainly. He also has unique typing. Powerful STAB just in case. Leach Seed to annoy and heal. Weakness handled by Jellicent. Not sassy because if I find one of these in battle I can wall it with this and I'll be faster. Not much to say about this one otherwise.
Mandibuzz @ Leftovers
Relaxed Overcoat
248 HP/ 56 Def / 204 Sp.Def
- Whirlwind
- Toxic
- Roost
-
Payback/Dark Pulse
This thing is here to force switches. Whirlwind helps a lot by blowing the competition away (pun intended) Toxic to poison, because this is stall. Payback in case something with low HP comes blowing out, Roost is to heal.
Should I use Dark Pulse insted of Payback??? My Mandibuzz has 155 total speed.
Chansey @ Evolite
Bold Natural Cure
252 HP/ 252 Def/ 4 Sp.Def
- Protect
- Softboild
- Toxic
- Seismic Toss
Chansey is the new Blissey. This is self-explanatory. Evolite multiplies both defenses by 1.5 for NFEs. This is pretty much a Blissey, walling up special hits. The beauty in this is that if I switch this in on a Special Attacker, it forces a switch to a Physical Attacker, which is shut down by Jellicent. My Thunder weakness is now only socks sticking together!
I can't get wish because it was event only.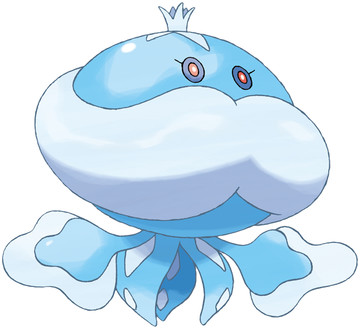 Jellicent @ Leftovers
Bold Cursed Body
252 HP/ 156 Def/ 100 Spe
-Taunt
-Will-O-Wisp
-Recover
-Surf
Helps deal with opposing stall and cripples most physical attackers with WoW. 100 Spe EVs lets me outrun most Skarmory, allowing me to taunt them because the rest of my team is fairly weak to it. Recover for obvious reasons and Surf for stab.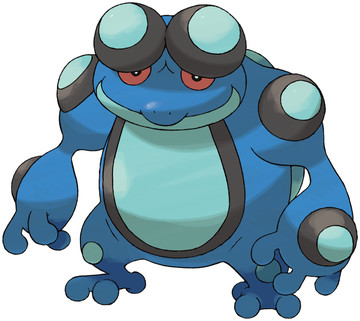 Seismitoad @ Big Root
Careful Poison Touch
252 Hp/
?
/
?
-Drain Punch
-EQ
-?
-Poison Jab
This thing compliments my team nicely. Big Root to get 70% recovery not 50%. EQ Stab to do some damage and Poison Jab to deal with Grass types. This covers my Electric weakness while Ferrothorn handles the Grass weakness. Poison Jab and Poison Touch are good together.
So ya, that's my team. PLZZZ HELP! It's looking good but not perfect. Thx to everyone for their help! Sry about the size of the pics. What do you think? Plz rate!
Last edited: