And, as if by magic, the webmaster appeared...
Staff member
Admin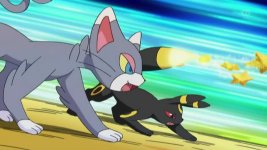 Dawn VS Mom! Showdown Between Parent & Child!!
Back in Twinleaf Town, Ash & Co. visit Dawn's mother. While there, the gang decide to partake in the Twinleaf Festival. However, Dawn decides to challenge her mother to a battle. Who will win?
Visit The Episode Guide
Discuss