And, as if by magic, the webmaster appeared...
Staff member
Admin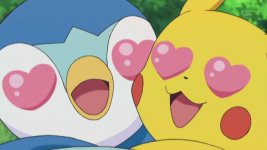 Keep Pikachu & Piplup Apart!
After leaving a Pokémon Centre, Pikachu & Piplup start to act strangely and begin showing uncontrollable affection for eachother, despite their same gender. After failing to seperate them, they return to the Pokémon Centre to find that it is happening to others. However, they soon find that Team Rocket is partially behind this situation. Will they be able to stop it from occuring?
Visit The Episode Guide
Discuss
Last edited by a moderator: