And, as if by magic, the webmaster appeared...
Staff member
Admin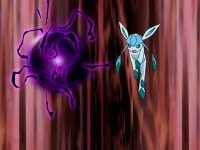 Decisive Match! Dawn VS May!
Finishing her battle against Kite, Dawn moves onto the next round. Her opponent will be either May or Zoey depending on the battle outcome. It ends up being Dawn VS May in the finals. Who will win and receive the Wallace Cup Ribbon?
Visit The Episode Guide
Discuss